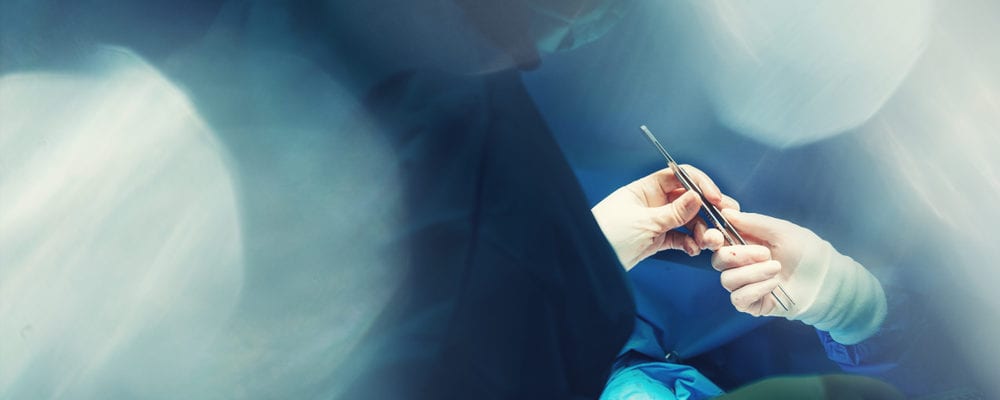 Is a Gastric Sleeve Procedure Like a Lap Band?
Last Updated on February 14, 2020
If you're considering a lap band vs. gastric sleeve surgery to help you lose weight, it's important to get a clear understanding of their differences. On the surface, both procedures can seem similar. They are both forms of bariatric surgery (weight loss surgery), they can both be performed laparoscopically and they both reduce the amount of food your stomach can hold.
But the similarities end there.
The Differences Between Lap Bands and Gastric Sleeve Surgery
The following is a brief explanation of both types of weight loss surgeries and their important differences.
Lap Bands
Also known as laparoscopic adjustable gastric band surgery, lap band surgery involves placing an adjustable band around the upper part of the stomach, creating two stomach pouches. The smaller size of the upper pouch restricts how much food you can eat. The larger lower pouch is where your food is digested.
When first introduced, lap bands were considered an alternative to more invasive gastric bypass surgery. But in the decades since, and with the emergence of gastric sleeve procedures, lap band surgery accounts for an increasingly smaller number of bariatric surgical procedures for a number of reasons.

Lower success rates versus gastric sleeves

The need for ongoing future adjustments to the band

The risk of the band slipping
Gastric Sleeves
A gastric sleeve, or sleeve gastrectomy, decreases the size of your stomach by about 70%, leaving only one small pouch. In addition to reducing how much food you can eat, a gastric sleeve has the added advantage of lowering your stomach's production of ghrelin, the hormone that makes you feel hungry. The result is that you feel full and satisfied after eating less.
Gastric sleeves offer many other benefits too.
Higher Success Rates

– On average, The overwhelming majority of gastric sleeve patients lose 65-70% of their excess weight within 12-18 months after the procedure.

Benefits for Other Weight-Related Medical Conditions

– Higher success rates for the gastric sleeve help resolve a number of other conditions, including sleep apnea, high blood pressure and type 2 diabetes compared to the lap band.

Takes Less than 30 Minutes

– After patients are prepped and asleep, the procedure takes less than 30 minutes to complete. And fast recovery times mean you're in and out of hospital within a day.
To find out more about the gastric sleeve procedure, read our article "Gastric Sleeves: How They Work, Surgery, And Who Should Have It".