Meet Dr. Gmora
"I've seen first hand the profound life-transforming effects of weight loss surgery on thousands of people."
Dr. Scott Gmora's Bariatric Surgery Journey
Once you decide to take advantage of gastric sleeve surgery, the most important decision is which surgeon you choose to work with. Dr. Gmora is one of the highest-rated bariatric surgeons in Ontario according to RateMDs.
Fellowship-trained in bariatric and metabolic surgery at Columbia University, New York City
Double Board-Certified Surgeon
Over 12 years experience
Has performed thousands of advanced bariatric cases performed, including sleeve, gastrectomy, gastric bypass, duodenal switch, and complex revisional procedures.
Associate Professor of Surgery, McMaster University
BCOE Surgeon
Ontario's seven Bariatric Centres of Excellence (BCOE) are designated as the only centres in the province where government-funded bariatric surgery may take place. BCOEs must meet stringent criteria for patient care and surgeon expertise.
Dr. Gmora is a bariatric surgeon at St. Joseph's Healthcare Hamilton, the lead BCOE in the province, which handles the highest volume and most complex cases of weight loss surgery in Canada.
Over 2,000
Bariatric procedures performed
Highly Rated
Weight loss surgical specialist in Ontario, Canada
What Does it All Mean for You
The Sleeve Clinic is weight-loss surgical care reimagined. You get the highest level of expertise and care from one of the leading bariatric surgeons in the country, in a private, one-on-one, boutique setting. You get an expert team of nutrition specialists throughout your surgical journey. You get the best of all worlds.
The 5-Year Aftercare Program
An unprecedented aftercare program personally managed by Dr. Gmora ensures that you continue on the path towards permanent weight loss.
"I take your success very personally. I'm driven to put the time and effort into ensuring that The Sleeve Clinic produces outstanding results for every single patient."
Learn more about the Aftercare Program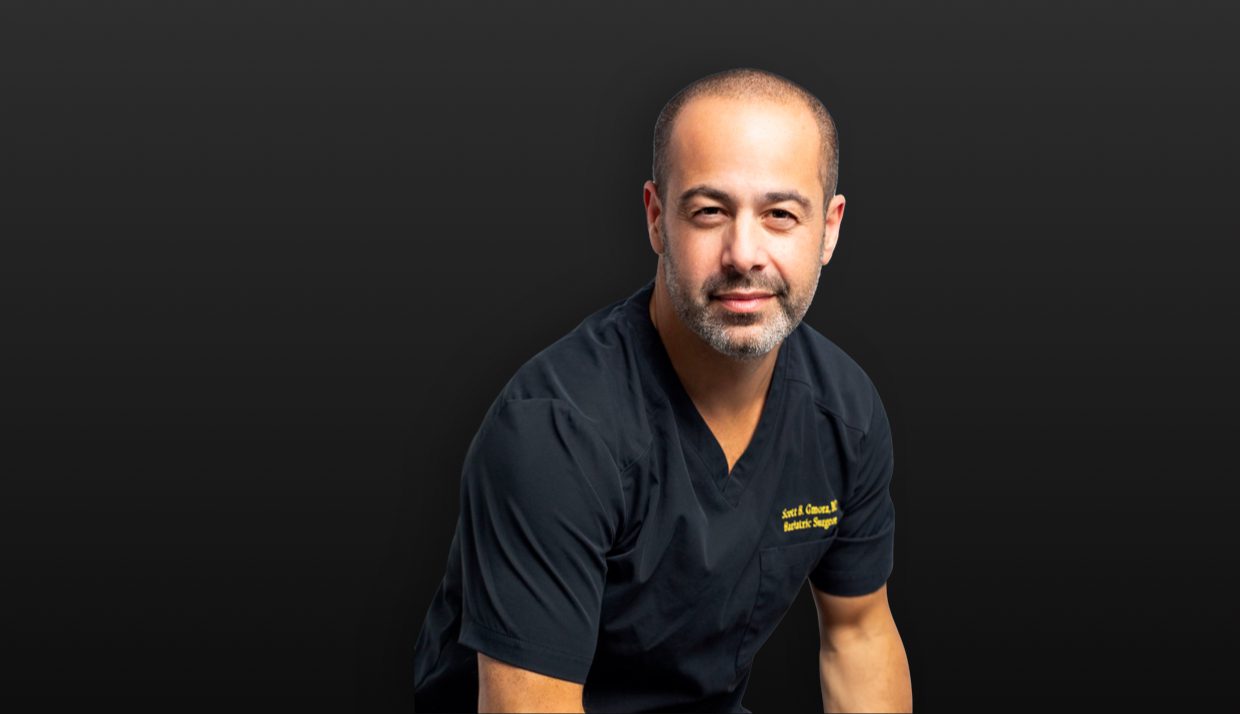 Why The Sleeve Clinic?
Dr. Gmora launched The Sleeve Clinic because he saw a dire need.
Many patients that would benefit greatly from weight loss surgery don't qualify for coverage under OHIP.
Many people are reluctant to have a gastric bypass as it requires complex rerouting of the intestines
Too many people suffer their entire lives from the hopelessness of being "fat". Our mission is to get people off the endless rollercoaster and reset their lives and health once and for all.
Everyone deserves the high level of surgeon expertise found at provincially-designated Bariatric Centres of Excellence.
Research & Professional Affiliations
Dr. Gmora has an extensive background in bariatric surgery research and has published numerous research papers.
He is an active member of:





"My philosophy is that you shouldn't have this procedure done until you are 100% ready and committed. This is clearly something that has affected your life for a long-time – emotionally and physically. When you're finally ready to proceed you need to do it properly."
How Much Weight Can You Expect to Lose?
The weight-loss calculator tells you how much weight loss you
can expect after gastric sleeve surgery.
Try it Now
Do You Qualify for Gastric Sleeve Surgery?
Find out if gastric sleeve surgery is
the best option for you.
Do You Qualify